Specialty maps, novel applications and third-party tools that include Navigator data
Global Fishing Watch Marine Manager
Global Fishing Watch is an international nonprofit organization dedicated to advancing ocean governance through increased transparency of human activity at sea. Their free, public Marine Manager app allows anyone to explore vessel behavior at sea both in near real time and historically, including likely fishing behaviors. Marine Manager now includes Navigator MPAs as an informational overlay and vessel activity reports can be generated for any MPA to identify places with potential illegal fishing or other harmful human activities.
Deckee
Deckee makes regulatory and environmental information freely available to boaters in an easy-to-use mobile app for the first time. The mobile app helps anyone spending time on the water stay safe and informed with features such as location sharing, local knowledge, trip logging, marine weather forecasts, safety alerts and official zones and regulations. Navigator regulations are available directly in the Deckee app by simply tapping any point on the water and select the 'Regulations in this area' option.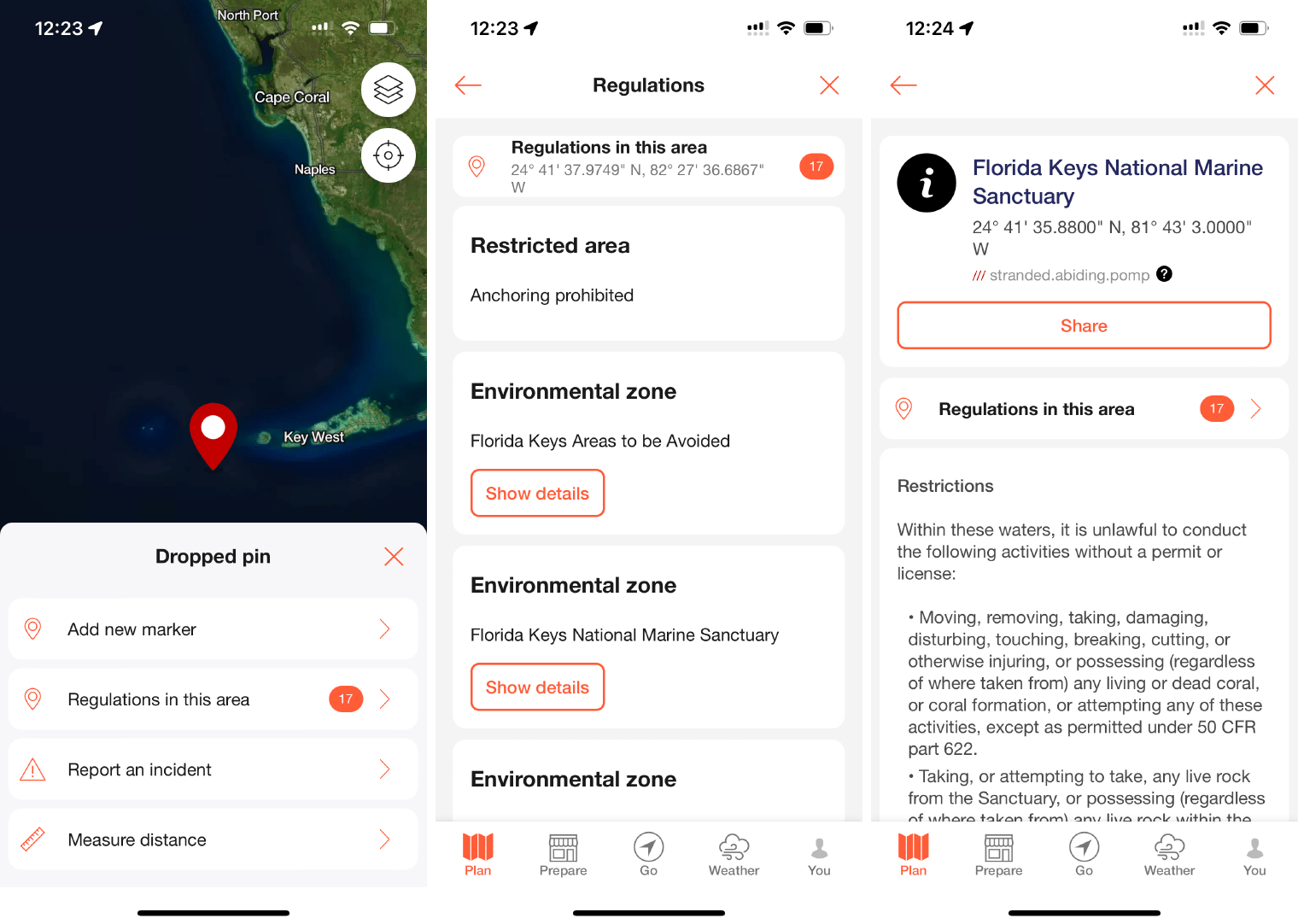 Hope Spots Map
Hope Spots are special areas identified by Dr. Sylvia Earle and her team at Mission Blue because of their criticality for ocean health. Hope Spots designated by the Mission Blue team are meant to bring added awareness and protection to particular areas to help ongoing and future conservation efforts there. Navigator users can view and click on Hope Spots by toggling on its specific overlay filter on Navigator.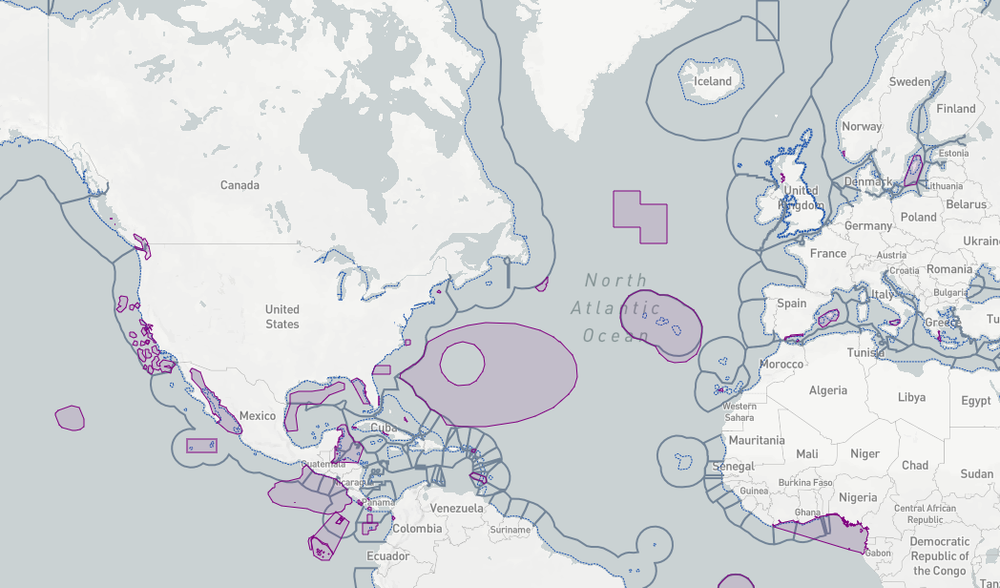 ArcGIS Online Maps, Viewer App & Data Services
ArcGIS Online is a cloud-based mapping and analysis solution made by Esri, that has been used to create thematic maps using Navigator data. Explore the data with custom data filters or by layering in additional data such as habitat or biodiversity in the Viewer App. Use Navigator data with your own projects via Web Features Services.
SeaSketch EEZ Protection Coverage Estimator
Navigator can be used to calculate the proportion of a country's Exclusive Economic Zone (EEZ) by Level of Fishing Protection (LFP). When a user draws or uploads new areas, Seasketch automatically shows how new proposed areas would impact the percentage of EEZ protected and consequently, a country's progress towards protection targets such as 30x30.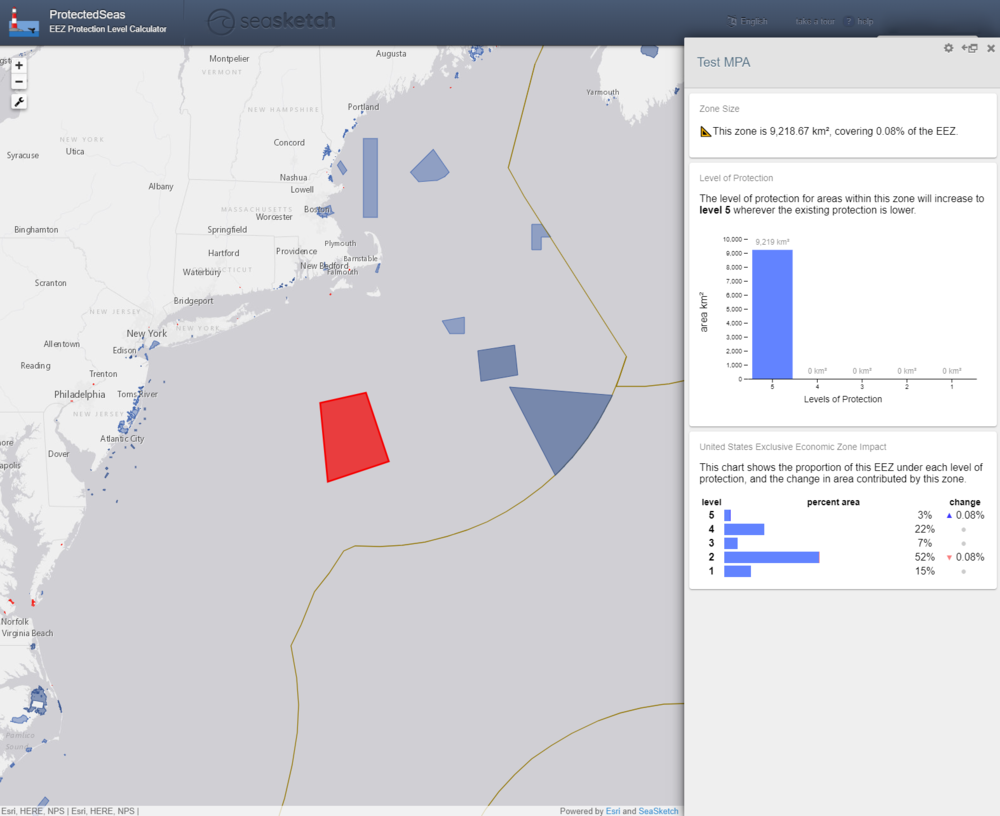 High Seas Map
This map provides detailed information on the different types of high seas managed areas, such as treaty areas, regulated management and protected areas, and unregulated areas in need of protection.