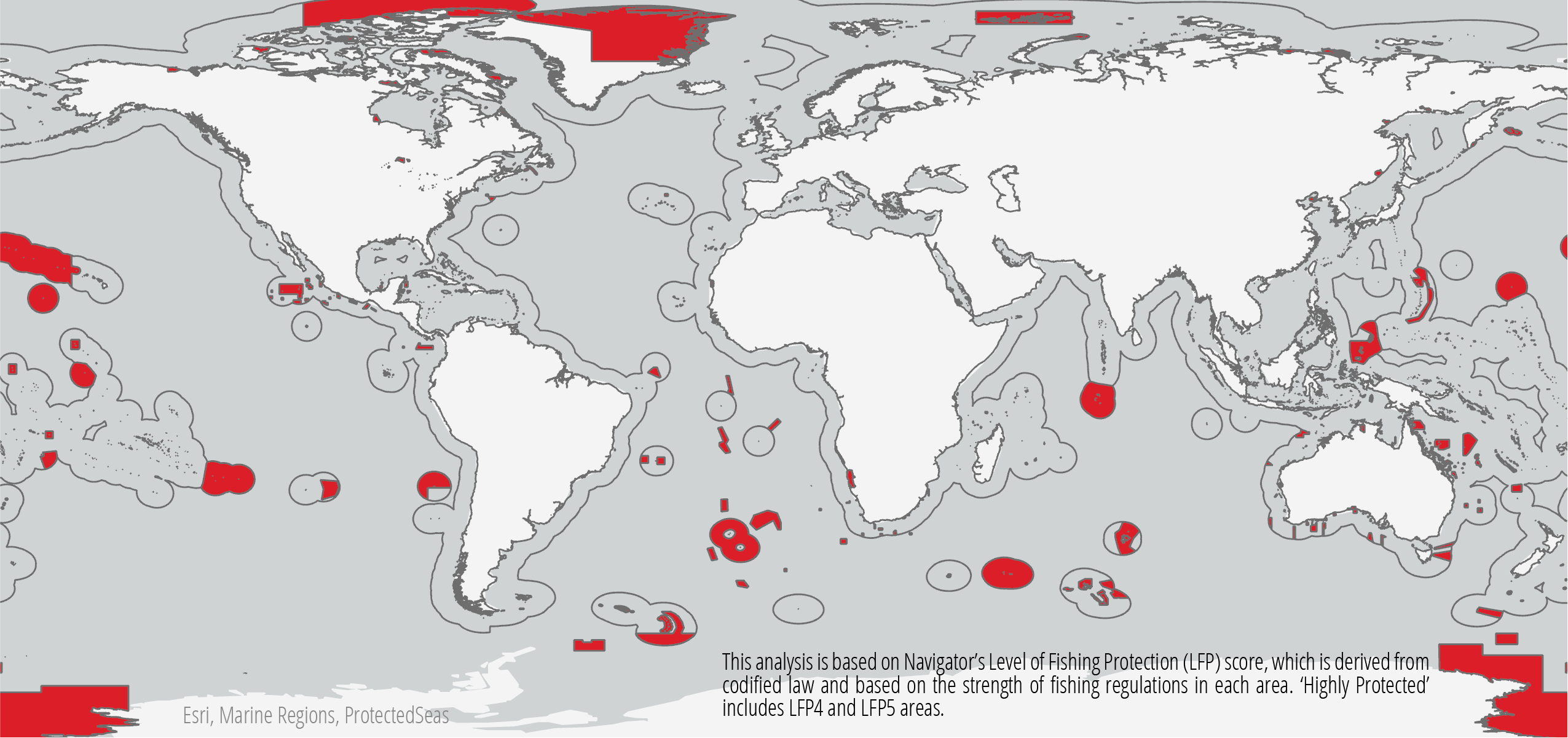 Our ocean and the marine life within it is crucial to the survival of all species. To protect marine biodiversity, it is important to know the current status of ocean protection so we know where we are at and how far we need to go.
The United Nations recommends the world protect at least 30% of land and water by 2030 through 'Highly Protected' areas and other effective conservation measures.
Navigator assesses "Highly Protected" based on Level of Fishing Protection (LFP), by summing the areas for the two highest LFP scores, 4 and 5. The summed areas are divided by the total area of interest, as an area percentage estimate of "Highly Protected".
The Navigator team calculated that 3.4% of the entire global ocean, 1.2% of the high seas, and 6.9% of national EEZs are presently highly protected from fishing through official regulations.
Top Countries for Ocean Protection from Fishing
(includes overseas territory area)