ProtectedSeas uses a standardized process to collect, synthesize, and map Marine Protected Areas (MPAs) and other Marine Managed Areas (MMAs) and assigns a Level of Fishing Protection (LFP) score to each area based on an analysis of restrictions on marine life extraction, coded on a 1-5 scale. Areas on Navigator with higher LFP scores indicate more legal restrictions and more protection from fishing.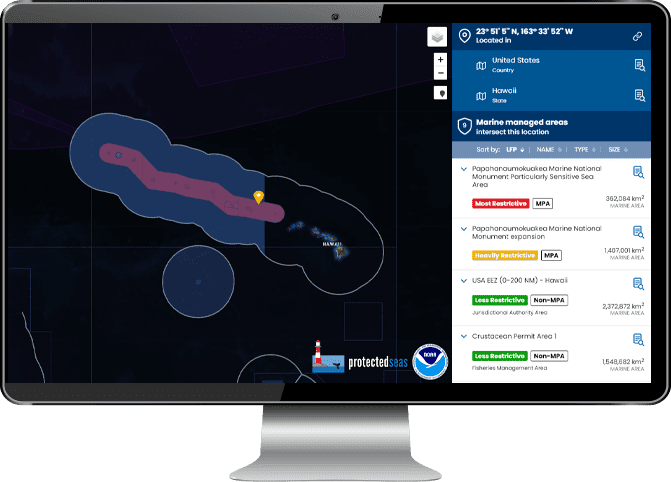 To support ocean conservation globally, we work with universities, marine conservation, and governmental organizations in the US and abroad to drive innovation, awareness and support for information solutions for marine conservation and protection. If you don't have all the facts about the ocean, how can you make good choices to protect it? The ocean supports all life on Earth, so we need to understand it in order to take care of it.
Contact us to learn more about our work, request a demonstration or to discuss partnership opportunities.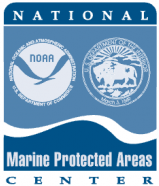 We are pleased to be in public/private partnership with NOAA's National MPA Center. This partnership has helped ensure the most comprehensive and accessible marine managed area dataset for the United States is available for both marine resource managers and the general public.